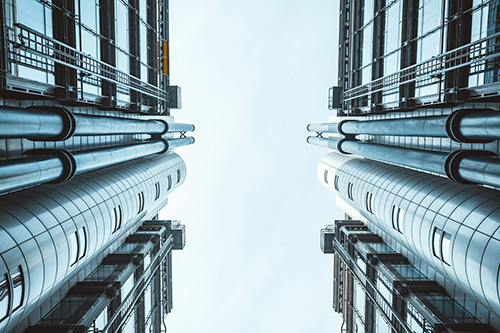 AltaCal Capital is a private commercial real estate lender in The San Francisco Bay Area.
We're a small, specialized lender offering above market returns on secured assets.
With over 40 years of combined experience in all phases of commercial real estate—including property management, brokerage, development and lending—our principals are uniquely suited to make loans that are both sensible and secure. We know our product, and we understand the underlying real estate. We don't make a lot of loans; we pursue quality opportunities and pass on the rest.
We believe in our product. We are investors just like you.
Unlike most loan brokers, we invest in our loan portfolio along with our clients. When you invest with AltaCal, you are truly investing with us. We fund the loan, we service the debt, we manage the paperwork and we interact with the borrower. We are in this business to invest in loans, and we deploy our money alongside yours—together we all profit.
Our lending approach is based on value
Lenders use a lot of metrics to evaluate a loan. We focus on one key element: What is the property really worth? A loan backed by a secured assets is only as good as the asset itself. We carefully underwrite each loan as if we were going to own that asset, and we ask ourselves, "Would we buy the property for the amount of this loan?" If the answer is no, then we pass on the deal.
We do not fear loan defaults.
We do our best to make sure every loan we make is repaid on time—every time. But defaults do happen. While most lenders panic, AltaCal is prepared for all outcomes.
We evaluate the underlying asset carefully, and price our loans responsibly. In the event of default, the value is still there, it just needs to be recovered. We have the experience and tools to maximize a property's equity and recover the investment.
Our loans are an ideal place to park short-term money.
Investment features of our loans:
12- to 18-month commitment
8 to 10% returns are typical
Loans are backed by real assets that are worth more than the amount invested
We handle all the underwriting, paperwork and collections
You receive a monthly check
Additionally, you don't need to buy in for the entire loan amount. We enable investors to pool their money, allowing for both a smaller minimum commitments and a diversified loan portfolio.
Quick Facts:
We only lend on commercial properties.
We lend on office, R&D, industrial, retail and multifamily projects, primarily in the SF Bay area—product types with which we have extensive experience.
We target loan sizes of $500,000 to $10mm, and we encourage investors of all sizes to participate. We can pool multiple smaller investors to meet larger requirements.
Our loans are short term in nature, usually 12-18 months.
Our backgrounds include commercial property management, brokerage, loan servicing, special assets, development, sales and leasing.
For more information, or to request a consultation, please contact us here:
FAQ
What is the minimum amount required to invest?
– Around $250,000. We often pool groups of investors in our loans. This allows smaller investors to participate in larger deals with better returns. It also allows larger investors to spread their capital over a number of loans offering diversified risk and returns.
How does AltaCal participate in the loans?
We have our own pool of money that we use to invest with our clients. In this way, we are able to see more deals, invest in more loans, and our clients have us as partners to manage the loan portfolio. We invest with you, rather than for you, so everyone's goals are aligned.
AltaCal handles all responsibilities with regard to loan servicing. Investors will receive a check each month and a quarterly report on the loan performance. If there are any issues, we notify our investors and resolve them. In the unfortunate event of a default or foreclosure, we are experienced in the many ways available to recoup our investment from the property, and act on behalf of our investors and ourselves.
What is required to become an investor?
Anyone investing with AltaCal must be an accredited investor. Our accreditation form and instructions are available by request. All potential investors will be interviewed to see if our program is right for them. Hard money lending is not for everyone, but for many, it is a great choice.
What sort of return do you provide?
Each deal is different, but typically 8%-10%.
There are no guarantees in the world of investment. But investments secured by quality real estate are hard to beat. We perform extensive due diligence to assure the title is clean, the property is accurately valued, the market is fluid, and that there are no surprises that aren't factored into the asset value. If the borrower defaults, the asset provides the collateral. Turning that collateral into money is not always easy, but that is our specialty.
What if the economy declines, and the market collapses?
While many worry about a changing market environment, we do not. We believe that a softening financial market will actually provide greater breadth of opportunities. As banks turn away more deals, we then have more options to choose from. In the final analysis, it is always about accurate underwriting, for a particular property. If the value is there, the market will support it.