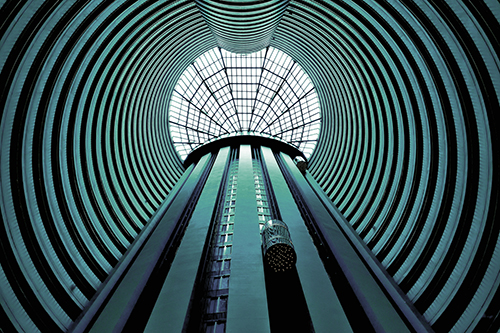 We specialize in hard-to-finance projects and properties.
When the banks say "no", give us a call.
With 40 years combined experience in all phases of commercial real estate—including management, brokerage, development and commercial lending—our principals are uniquely suited to review any project you need to finance. We specialize in funding difficult, complex CRE loans that most lenders can't or won't finance.
We can fund CRE loans quickly.
We underwrite all of our own loans. We pride ourselves on providing fair, honest feedback you can use. Time is money. We use a combination of our own capital and investor capital to maintain a pool of available funds. If the loan makes sense, we can fund quickly.
We are a "Bridge Lender."
A bridge gets you from point A to point B over an otherwise impassible obstacle. AltaCal works the same way.
We are not your long-term source for financing. We are here to help you acquire, reposition, construct or otherwise stabilize a building when other lenders won't. Compared to most bank loans, our loans are short term with interest-only payments, higher interest rates, and origination fees. It's expensive money that available when you need it. Our expectation is that you will quickly stabilize your commercial property and refinance our debt with a bank or sell the asset.
Quick Facts:
We only lend on commercial properties (no single family residential).
We lend on office, R&D, industrial, retail, and multifamily projects.
Loan sizes of $500,000 to $10mm are our target range
Our loans are short term in nature, usually 12-18 months.
We will consider just about any commercial project located in the San Francisco Bay area.
If your loan isn't a good fit for us, or we feel you could qualify for a conventional bank loan, we'll gladly refer you to another lender.
For more information, or to submit a loan requirement, please contact us here:
FAQ
– No. We loan only on commercial properties. This does include multifamily projects that are 5 units or more. It does NOT include single family homes, duplexes, fourplexes, or multiple single family residences grouped together).
Do you loan outside of the Bay Area?
Yes, we will look at deals outside of the Bay Area, however it has to be a deal that is simple for us to understand. We are very comfortable with our knowledge of Bay Area real estate- Outside that comfort zone, we will have stricter requirements, and may need more time to evaluate a deal. There will probably be other lenders more qualified to look at deals outside of northern California.
Does AltaCal make long term or portfolio loans?
Generally speaking, we are a short term, performance based lender. Most of our clients use our loans when traditional lenders will not finance their product. Once the property has been repositioned, or the project completed, our financing is replaced with more traditional, long term financing, usually at a lower rate. Our preferred loan term is 12-18 months.